In the µPanel architecture, the graphical panel is not stored in the APP that runs on the mobile device, but it is completely defined and sent by the micro-controller connected to the WiFi Module. The panel definition is based on a super compact line of text, that carries not only the definition of the panel's elements but also the layout. Thanks to this architecture, every micro-controller can easily send to the µPanel the description of the required layout and objects, using a very limited amount of memory. In addition, the micro-controller can even change the panel during the run-time simply by sending a new string. Imagine a panel that dynamically changes implementing a multi page graphical menu or application… isn't it cool? Let's examine the design principles!
The Panel can be designed organising its content in tables and sub-tables of arbitrary dimensions. The Panel structure is very similar to that of a web page! As you probably know very well, the HTML combined with style sheets CSS is a very powerful language, that permits to create complex and nice layouts. Unfortunately, the HTML also requires a lot of tags and characters, that would consume a lot of micro-controller memory. Don't worry! µPanel uses a special language that has been specifically conceived for this application by the µPanel engineers. This language is named HCTML (Hyper Compressed Text Markup Language) and permits to codify many equivalent HTML elements with a single character or so. You are not familiar with HTML and web programming? Don't worry! The HCTML is so intuitive that there is no need to know any programming language to design the panel. Just describe what you need on your panel and the HCTML will do the rest for you.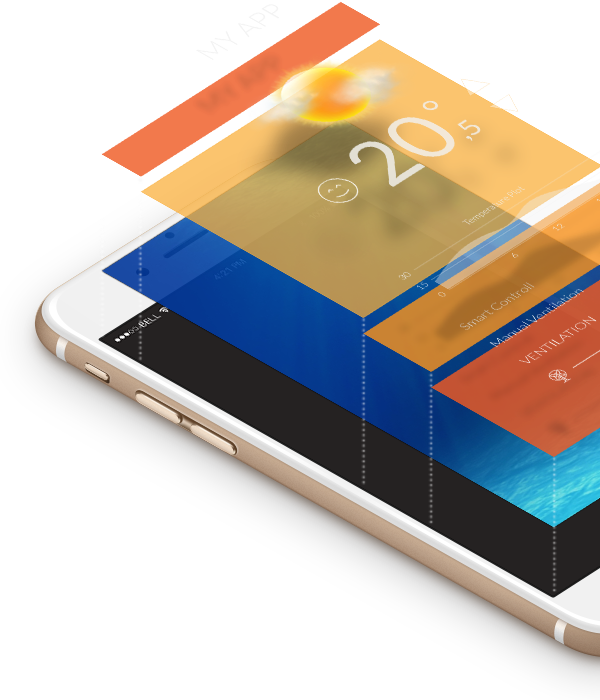 The Online Panel Simulator will help you to test the panel during its design.